All your business travel in one place.
Managing business travel has grown beyond just booking trips. As resources get tighter and the travel industry continues to evolve, you have to balance the goals of the business with the needs of your business travelers.
Don't let data and duty of care slip through your fingers. Get everything you need to manage travel your way.
Fulfill your duty of care for every employee.
To meet your duty of care requirements, you need a risk management solution that gives you:
Fast, reliable location data and risk information
Tools to quickly find and communicate with travelers
Partnerships to provide on the ground, 24/7 support anywhere
Concur Locate delivers more comprehensive, accurate and timely employee location data than any other provider, so you can proactively monitor risks that may affect your entire team, communicate with them, connect them to expert support and confidently deliver duty of care for every employee.
Employee safety is a top concern for travel managers today. You want to know you are prepared to reach and assist travelers in the event of an emergency.
Business travel solutions that keep everyone happy.
Concur Travel
Your travelers can easily book flights, hotels and hire cars from a desktop or mobile device. And since your travel policy is built right into the solution, it's easy to select compliant options, control costs and get full visibility of your travel and expense spend.
Concur TripLink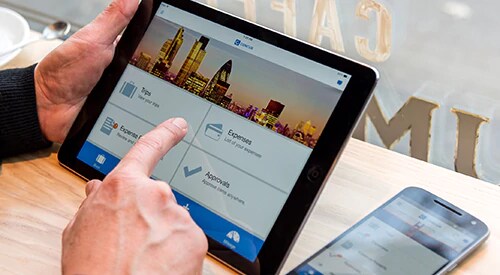 Boost traveller productivity and get all your booking data in one place. Concur TripLink creates a single itinerary, no matter where travel is booked. Now you have all the data you need to meet duty of care requirements and negotiate more effectively with suppliers.
Connected Partners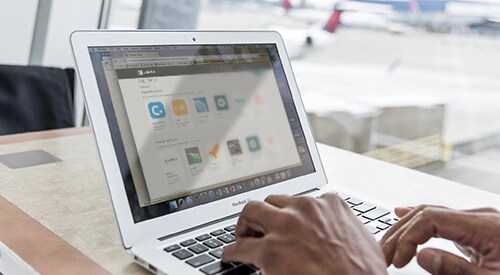 Unlike other travel and expense management systems, Concur has an open platform that supports an ecosystem of partner applications. They are designed to help you increase compliance, manage spending and improve the traveller experience.
Related Reading
T&E market project to reach $2.5B by 2020 and Concur is the "unquestionable leader"
The digital era has changed modern finance, and SAP (Concur) is keeping up with the increasingly-evolving T&E market.
6 ways to save on T&E
Today's technology innovation and changes in traveler behavior are driving significant and rapid change in corporate travel, and businesses need modern solutions to take control.