Concur mobile app
Manage expenses with ease from anywhere.
From receipt capture to reimbursement, your organization can manage the entire expense reporting process with the convenience of a mobile device. Concur makes it simple for employees and managers to complete all expense reporting tasks on the go.
Create and submit accurate expense reports instantly from a smartphone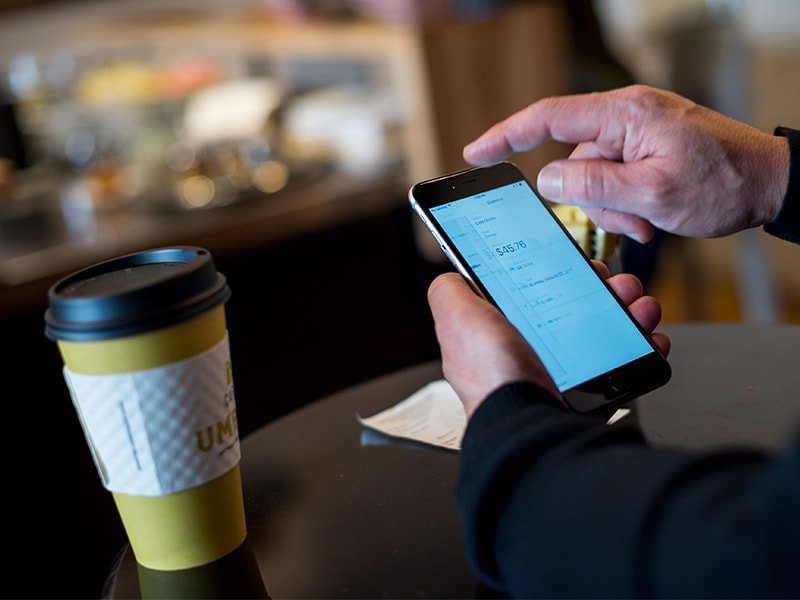 No more taping paper receipts. The SAP Concur mobile app lets employees use a smartphone camera to capture and attach a receipt to their expense report. The ExpenseIt feature from SAP Concur makes it even easier by automatically creating, itemizing and categorizing an expense entry, with the receipt image attached.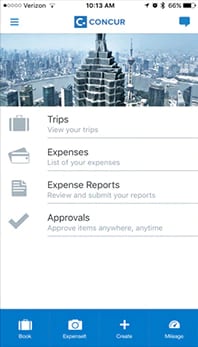 Save time with Optical Recognition Technology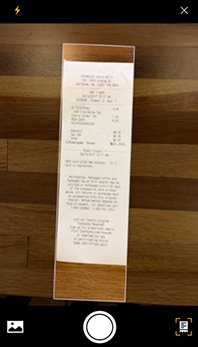 Easily complete your expenses.
Quickly process expense reports from anywhere.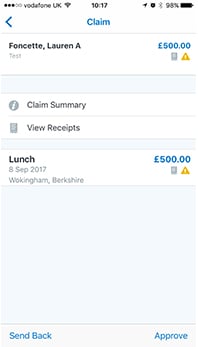 Contact us about a better way to handle spend management.
Complete the form to have a sales representative contact you, or call +65 6664 4800 today.
Thank you for contacting us about a better way to manage travel, expenses or invoices.
We have received your request for information, and we will be in touch with you soon.